Hello, I'm Diana Komjati, Fashion Illustrator I sketch 10-minute fashion illustrations of guests live at luxury events. Guests have an opportunity to be drawn by a professional fashion illustrator and transported on paper into the glamorous world of fashion. They receive signed original artwork as a souvenir and have a unique experience to share on social media.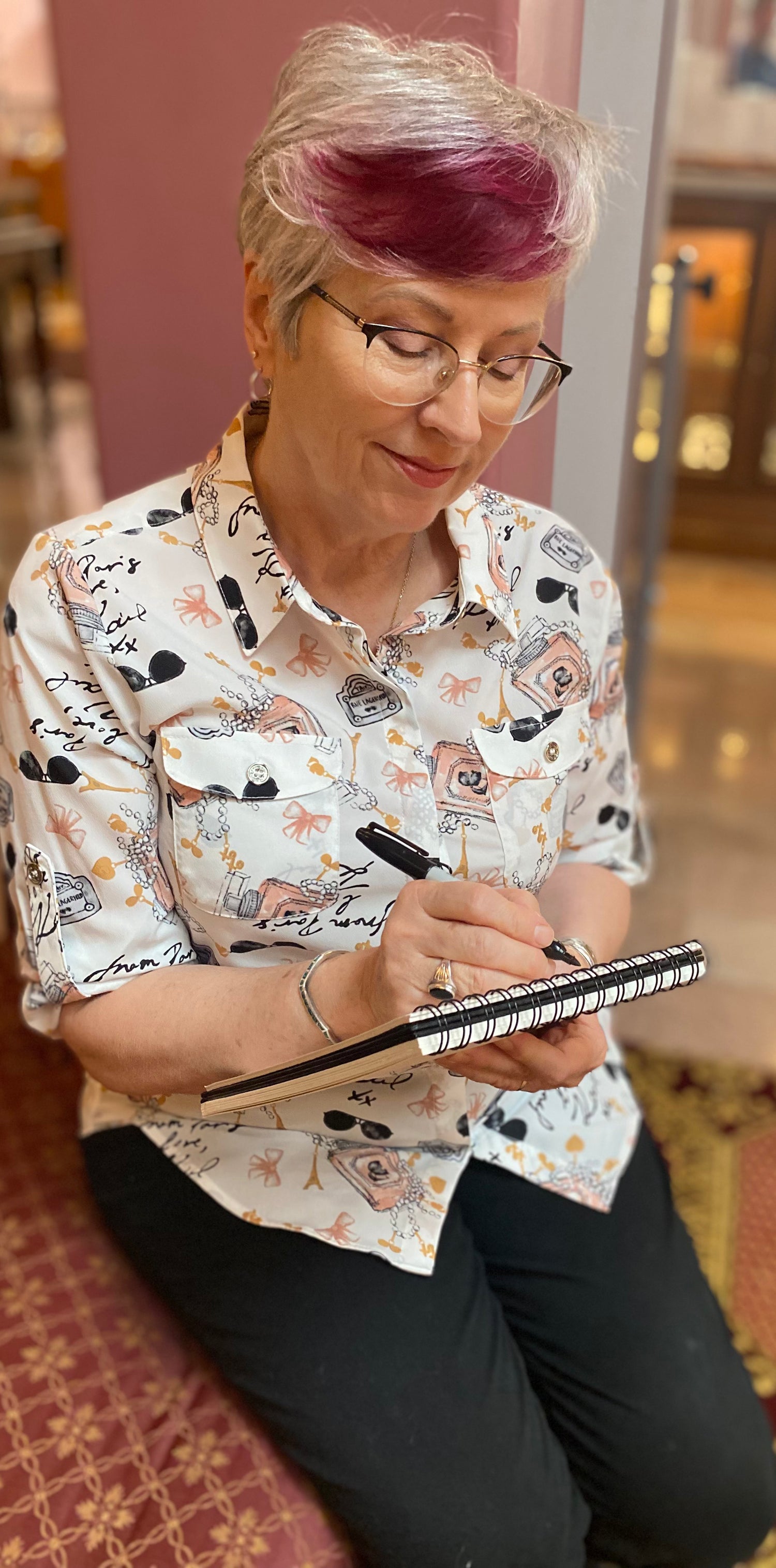 ABOUT ME
I am one of only a few live event fashion illustrators in the USA and possibly the only one who has worked professionally as a fashion illustrator. I have a degree in fashion illustration and worked for a major Northeast Ohio retailer as their inhouse fashion illustrator in the early 80's. 


Later my 30+ years in graphic design found me working inhouse at many well-known retailers including Jo-Ann Stores, Macy's, Kay Jewelers and Ivey's/Dillard's. These early years as a layout artist helped to develop the rendering style I use today. My style is quick, loose and energetic.


I truly enjoy seeing the delight on the faces of those I draw when they see their illustration. I'm able to transform them into a fashion model, a little taller, a little thinner, and all the while still keeping their likeness. They receive a one-of-a-kind signed sketch to take home as a souvenir and an experience that they won't forget.


I'm located in Northeast Ohio and am available to travel.
LET'S CHAT